She Leaves A Little Sparkle Wherever She Goes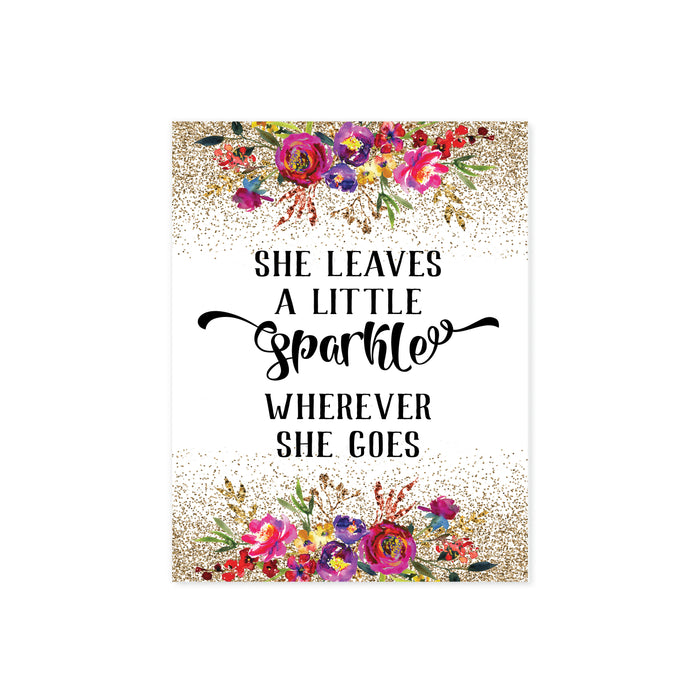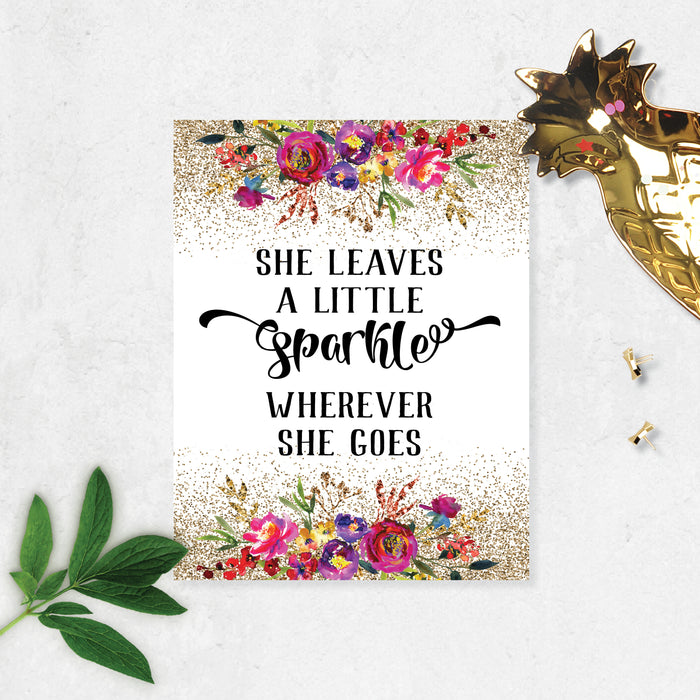 She leaves a little sparkle wherever she goes, we all know someone like this don't we? What a great gift. This is a print of watercolor flowers and digitally created flex of gold. It is not gold leaf or gold foil but its simply beautiful! 
The flowers in this print match Create Your Own Sunshine as well as my anatomy prints in pinks, purple, yellow, and golden tones. The looks you can create are endless. 

- Printed on professional matte paper

- Size is  8.5 x 11 inches
- this is a print, not an original painting
- Packaged in protective sleeve and shipped in a rigid envelope marked do not bend
- Frames and matting are not included
- print only, other items shown on page are for visual only