Let Your Light Shine quote with Watercolor Lanterns and Flowers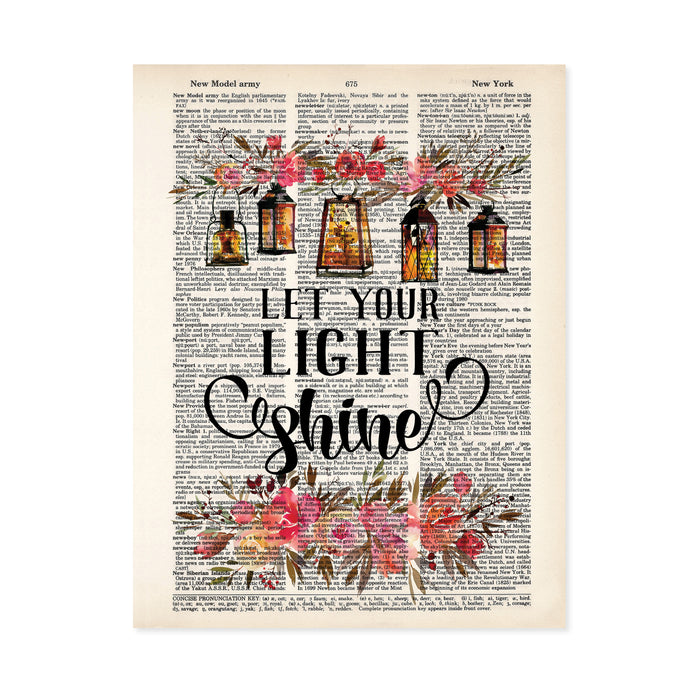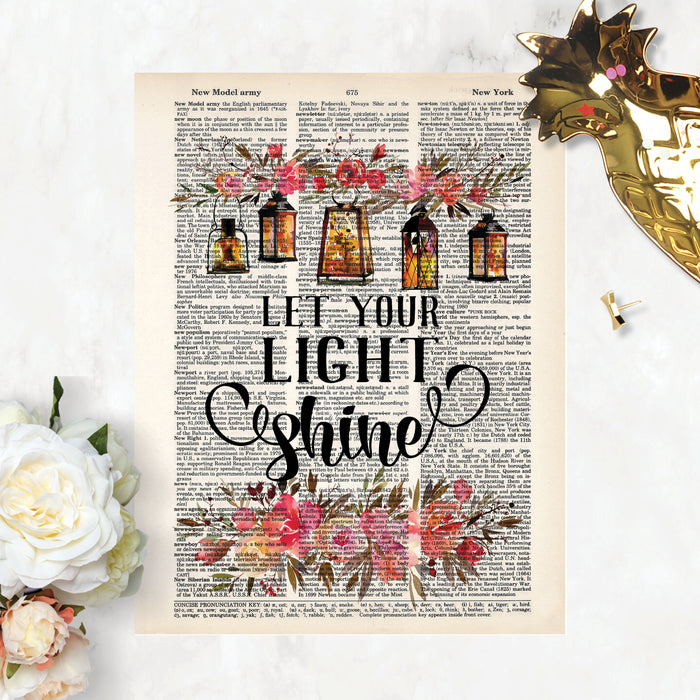 Let your light shine quote is beautifully accented by a string of lanterns and watercolor flowers. A beautiful way to celebrate a unique person. 

- Professionally printed on a salvaged dictionary page
- Size is approximately 8.25 inches by 10.75 inches
- this is a print, not an original painting
- Page will be formatted same as shown but the dictionary page will be randomly selected page. Age coloration of page will vary. 
- Packaged in protective sleeve and shipped in a rigid envelope marked do not bend
- Frames and matting are not included
- print only, other items shown on page are for visual only