Blackbird sitting on Skull with Mushrooms Feathers Snail Berries and Leaves- Dictionary Page Art - PRINT ONLY - Raven Crow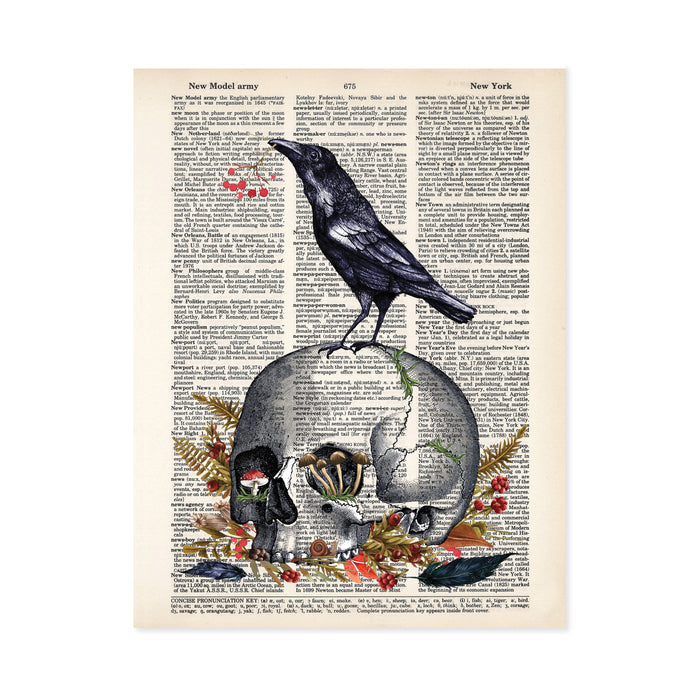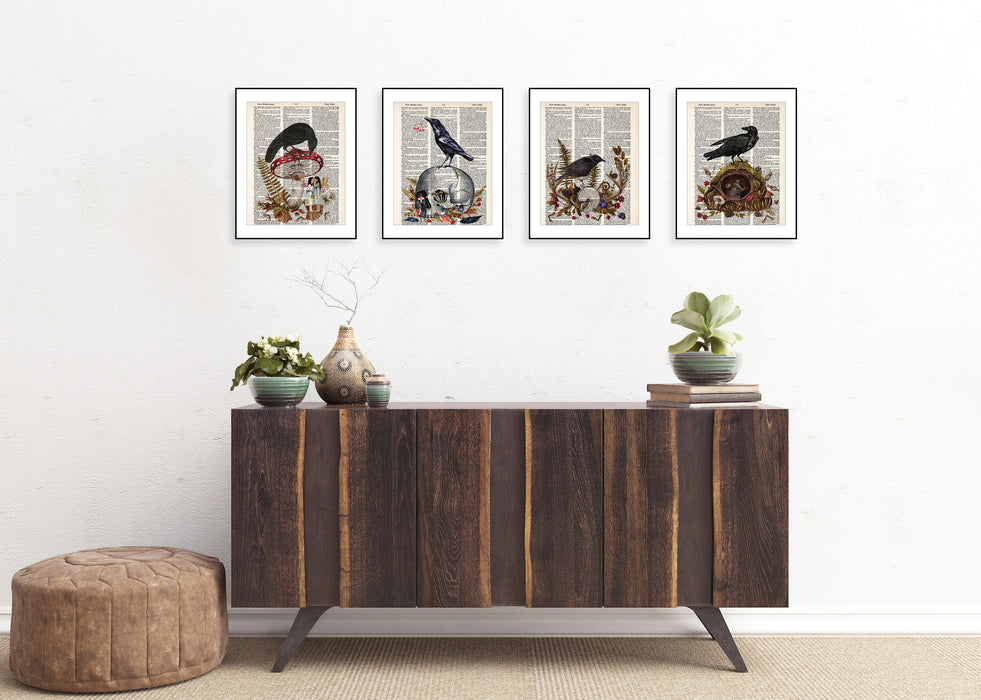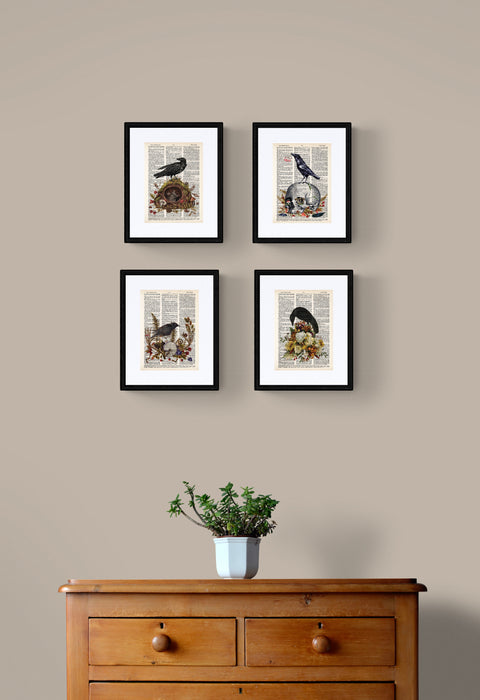 Blackbird perched on a skull with berries in its beak. The skull is now home to ferns, berries, mushrooms and one curious snail. A few feathers on the ground makes me think this bird isn't the first blackbird to stop by for a visit. Part of the Enchanted Forest collection
- Professionally printed on a salvaged dictionary page
- Size is approximately 8.25 inches by 10.75 inches
- this is a print, not an original painting
- Page will be formatted same as shown but the dictionary page will be randomly selected page. Age coloration of page will vary. 
- Packaged in protective sleeve and shipped in a rigid envelope marked do not bend
- Frames and matting are not included
- print only, other items shown on page are for visual only
Stately
This is a nice piece of a Raven that is probably at a execution site picking at an old skull. Sorry- real dark I know.